IGN - Métropole - EPCI (ADMIN EXPRESS COG)
Le produit ADMIN EXPRESS décrit l'ensemble des informations présentes dans la base de données interne de l'IGN sur le territoire métropolitain et les départements d'outre-mer à la date d'extraction des données.
Les EPCI sont les Etablissements Publics de Coopération Intercommunale (Communautés de Communes, Communautés d'Agglomération, Métropoles)
Simple
Alternate title

Thème administratif mis à jour périodiquement
Date (Revision)

2019-10-23
Date (Publication)

2016-06-15
Date (Creation)

2016-06-15
Edition

1-0
Purpose

Le produit ADMIN EXPRESS est adaptée à la cartographie de synthèse et aux applications d'études de projet, de gestion d'infrastructures, d'aménagement du territoire au niveau départemental, régional et national pour des utilisateurs ayant un besoin de données actualisées rapidement sur les circonscriptions administratives.
Status

On going
Point of contact
IGN
IGN - Service clients
,
73 avenue de Paris
,
SAINT-MANDE cedex
,
94165
,
FRANCE
Maintenance and update frequency

Monthly
Maintenance note

L'IGN s'engage à fournir la mise à jour de ses données de façon régulière : les cycles de mise à jour dépendent de l'évolutivité des données depuis la dernière édition du produit.
Theme

dénominations géographiques

données ouvertes

répartition de la population

démographie

statistique

unités administratives
GEMET - INSPIRE themes, version 1.0

Unités administratives

Unités statistiques
Specific usage

Echelles d'affichage
User determined limitations

Echelles comprises entre le 1:25 000 et le 1:500 000
Use limitation

Base de données soumise aux conditions de la licence ouverte Etalab.
Use limitation

Utilisation libre sous réserve de mentionner la source (a minima le nom du producteur) et la date de sa dernière mise à jour
Classification

Unclassified
Access constraints

License
Use constraints

License
Spatial representation type

Vector
Distance

50  m
Metadata language

Français
Topic category
Description

France métropolitaine
Geographic identifier

FXX

Date (Publication)

1974
Supplemental Information

Des utilisations nombreuses - positionner et échanger vos données localisées - cartographier et communiquer vos informations statistiques et thématiques - gérer l'analyse et le suivi de vos projets d'aménagement et d'environnement
Unique resource identifier
Codespace

urn:ogc:def:crs:IGNF:1.1
Topology level

Geometry only
Hierarchy level

Dataset
Statement

Mise à jour annuelle et opérationnelle depuis juin 1996 (mise à jour réalisée à partir du code officiel géographique de l'Insee, actualisée au début de chaque année). Les informations portées à la connaissance de l'IGN sont mises à jour régulièrement dans le produit
Description

Feuilles cartographiques de la carte au 1 : 50 000 (série Orange).
Hierarchy level

Dataset
Statement

Produit par Institut national de l'information géographique et forestière (IGN-F)
Content Information
No information provided.
Feature catalogue citation
Feature catalogue citation
File identifier

cfb7a04a-0920-4fd2-891a-c1907c601c8f

XML
Metadata language

Français
Character set

UTF8
Hierarchy level

Dataset
Hierarchy level name

Produit
Date stamp

2020-05-06T16:35:55
Metadata standard name

ISO 19115
Metadata standard version

2003 Cor.1:2006
Originator
IGN
IGN - Service clients
,
73 avenue de Paris
,
SAINT-MANDE cedex
,
94165
,
FRANCE
Overviews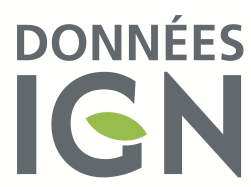 Spatial extent
Provided by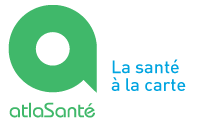 Associated resources
Not available